With the spring selling season in full bloom, you might be looking for advice on where to spend your money when it comes to fixing up your home to go on the market. Interiors often get a lot of attention, such as a fresh coat of paint or other cosmetic repairs before a residence lists. Curb appeal is important too, but what about the backyard? We asked some of the top agents from throughout Long Island for some tidbits on where it's worth sellers spending money on the exterior. Should they plant flowers? Invest in a new deck? Powerwash the patio? And, do these touchups make a difference when it comes to sales? If so, why?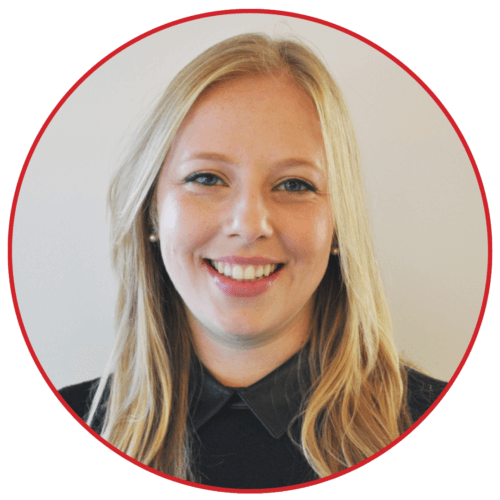 Abigail Mago
FIRE ISLAND SALES & RENTALS
OCEAN BEACH
"Here on Fire Island, outdoor living is the main attraction, so having an inviting back deck is of utmost importance when selling your home. Landscaping is one of the best investments you can make in terms of "bang for your buck." If your yard is not private from your neighbors, planting a privacy hedge can help elevate your space to feel like a private oasis. If your deck is looking weathered, a powerwash and stain can go a long way toward making it look new again. Many people stage the inside of their home when preparing to sell, but the same thought and preparation should extend to the outdoor areas as well. A colorful indoor/outdoor rug and new lounge furnishings or an al fresco dining set can make a big impact for a relatively modest expenditure. Given that homes here on Fire Island are customarily sold furnished, refreshing the outdoor furniture will be even more impactful to potential buyers than in a traditional market where furnishings are typically excluded. Buyers come to Fire Island for a tranquil escape from their everyday lives, so if your outdoor space feels like a sanctuary, the buyers will come flocking."
Molly Deegan
BRANCH REAL ESTATE GROUP
SEA CLIFF
"Sellers should put their best foot forward and do what they can to maximize the curb appeal of their property. Exteriors matter! When a potential buyer pulls up to tour your home, simple things like clearing weeds or debris, mowing the lawn and planting some flowers will help make a good first impression. Power washing the home, driveway and walkways can also make a huge impact. One of my favorite things that I like to recommend is to ask the buyer if they would consider painting their front door an appealing color and then accent the front of the house with planters filled with beautiful flowers."
Dawn Wands
DOUGLAS ELLIMAN
PORT WASHINGTON
"While some homeowners may enjoy tinkering with their yards, a professional cleanup is essential to ensure everything looks neat, organized and well-maintained. Clean debris from the property, fix broken tiles or bricks, trim trees, cut hedges and finish it off with some colorful flowers. In some cases, repainting or replacing the front door and maintaining the area around the entrance can come a long way in creating a positive first impression. Nothing is worse than an unclean patio after a long winter on Long Island! Buyers that come up to the property want it to be in move-in condition, having the exterior of the house clean and neat. It's one less thing for them to worry about. A buyer may not even consider visiting a home that looks run-down or poorly maintained from the outside. The exterior appearance of your home is critical because it sets the tone for the rest of the property. Investing in a professional, polished appearance will increase your home's value and attractiveness. If you want to reduce expenses, you can always shop at Home Depot or Lowe's for inexpensive potted plants or floral arrangements that can brighten up your home's entrance. A small investment can result in big returns when it comes to selling your home."
Juan Guillermo Roa
THE AGENCY
HUNTINGTON
"One of the most important things to do in preparation for putting your home on the market is tidying up the exterior of your home to give it the utmost curb appeal possible and not just focus on the interior. This doesn't mean getting completely crazy and redoing the roof, planting new trees, and upgrading your deck, but cleaning up these things can be important in presenting the house in top salable condition. Spring is known for everything coming to life, so you want to make sure your house comes to life with it! Trimming your hedges, sodding your plants and cutting your grass will give your home a fresh look. I always advise my clients to power-wash the siding, fences, patio and driveway, as well as clean the windows to revive the exterior of their home. These tasks are relatively inexpensive, especially when it comes down to adding value to the sale of your home. Always remember that first impressions are key and you want to ensure the house is in pristine condition. This will show the potential buyers that this home has been taken care of throughout the years and it's a safe investment!"
Rachel King
SERHANT.
PORT WASHINGTON
"Preparing your home for sale requires attention both inside and out. Careful consideration of the backyard is crucial to best position your property on the market. Start with trimming back any unhealthy or overgrown plants that could potentially make your lot look smaller and less desirable. Then, consider the market timing and what flowers you could showcase in your yard that will bloom during that peak time on the market to add color and vibrance for photos and home tours. Perform scheduled mowing, blowing and seeding maintenance to keep your lawn looking fresh and clean. Powerwash and repair patios and decks that need servicing or could be hazardous. Stage the backyard with outdoor lounge and dining furniture and even yard games so buyers can envision the lifestyle at your home. Don't make any major changes like taking down a mature tree or building a new deck. Instead, there are now free artificial intelligence tools that can redesign an exterior space for you. You're going for maximum impact with minimal spending. These small changes will make your home more inviting and can add substantial value to your sale."
Parsa Samii
COMPASS
MANHASSET
"First impressions go a long way, especially when selling your home. The initial look at your home begins with the exterior and continues throughout the property. An immaculate presentation of these spaces, including the backyard, will put your home in its best light. When buyers walk into the property, they can immediately imagine themselves in the space, especially with plants, a power-washed deck or patio, and a clean yard. When the exterior spaces of your property give a welcomed feel on that initial impression, they enter your home with the idea that this is a home that has been well maintained and cared for and will look throughout the home from the mindset that the homeowner truly cares deeply about the home and property."
This article appeared in Behind The Hedges inside the Long Island Press' March 2023 issue. Read the full digital edition online. For more real estate stories on greater Long Island, click here.